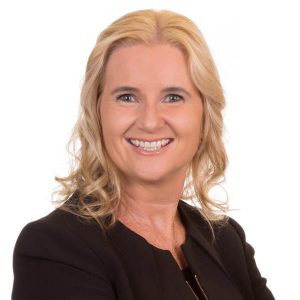 Trish
Ever since Trish was young she has always wanted to travel the world, to feel free and independent and to make decisions on her own that was not dependant on anyone or anything else. Travel makes her feel alive and in touch with new experiences all the time. Experiences that helped her to move out of a troubled scene as a teenager to becoming the successful business owner she is today.
Born in Luton, England, in 1967 Trish Davies and her family immigrated to Sydney in 1977. After leaving school at 15 she studied accounting at College and spent the next 15 years working as an accountant. A marriage breakdown and then two years later her husband passed tragically in a motorcycle accident, left Trish with no money and a lot of decisions to make, one of which was to go to university to study commerce full-time. On graduation she took a role as a corporate accountant with local government.
For almost four years she worked in local government in finance and this is where Trish met Chris Sweeney. They were working in jobs they did not like, answering to a boss they did not respect, working in a building with no windows and mixing with people they wouldn't choose to mix with. They made a decision back then that this was not the vision for them.
Trish left the corporate accounting job in 2005 after purchasing multiple investment properties in the Hunter Valley. After rehabbing these properties and adding value to them, she rented the properties out. Trish was featured in The Sunday Telegraph with one of her rehabbed properties in an article titled Making a Contribution to the Renovation Boom.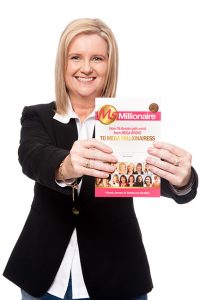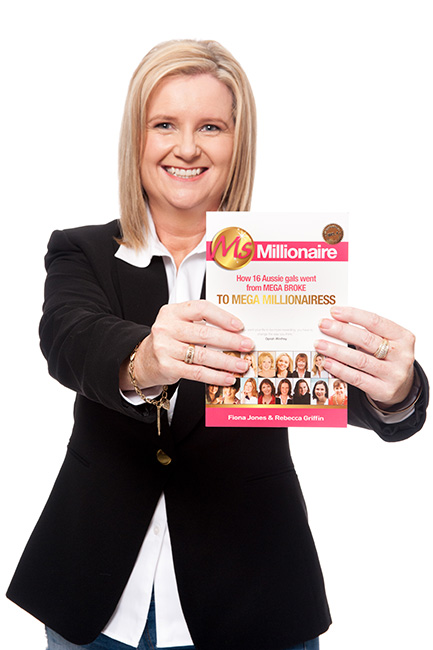 Months after leaving her job in 2005 Trish travelled to the United States to seek out the best in coaching and mentoring. Bob Proctor, Loral Langemeier and Jay Abraham which took her on a journey of self-discovery and wealth creation. While travelling she built her property portfolio in the US. These networks gave her lots of cash flow opportunities in business and real estate.
Trish has always had a love and passion for real estate. She would view homes for sale on weekends just for FUN. She enjoys finding houses where she knows she can add value to them. She has viewed, purchased and rehabbed hundreds of homes and this evolved into a real estate investment business, where other Australians would invest in these houses. Trish currently has a multi-corporate strategy in the United States owning several companies. She continues to buy real estate in the US and offers thiseducation online to others through her BuyingUSARealEstateTraining.com which is a real estate coaching company.
Trish appears in a book with 15 other successful woman titled Ms Millionaire.
"Encourage and inspire others by seeing in them what they cant always see in themselves"
Trish and Chris

Chris
Chris Sweeney was born in Melbourne, Victoria, Australia. Chris was very active growing up, always playing sport and this continued all through her life. When she finished her Year 12 education, Chris found employment in a large organisation. She stayed in that organisation for 17 years working in various roles including Finance and Accounting. When she left to raise her 2 children as a single parent, she found she missed the working life and decided to re-join the workforce with a role in Finance in another large government organisation. She remained in that job for 9 years while her children finished their schooling.
At this time Chris decided it was time to move interstate and moved to NSW with her partner.
It was then she found work with a local government organisation in NSW and that is where Trish and Chris met. They were working as Corporate Professionals who really didnt feel fulfilled in their roles. Chris decided to find work closer to home and Trish went on to pursue her real estate business.
Trish and Chris worked on a project together to bring over an international entrepreneur and real estate investor from the US to Australia to start her training company on wealth building.
That same year both Trish and Chris joined a network marketing company and took it international to 750 distributors worldwide. Both Trish and Chris found their personal and professional development grew exponentially over the following 5 -10 years.
Trish and Chris attended a Tony Robbins live event in Sydney – Unleash The Power Within. They were not really sure what would happen during that event! But when they received a 9-page disclaimer to read over and sign on arrival, they knew something quite unusual was about to happen. And once they entered the arena, they saw 4 giant screens showing blazing fire pits! It was then they realised these were the fire pits for the FIREWALK. And they were scared. Well Chris was anyway! Trish is more adventurous! So along with the other 5000 people there, they did the fire walk and came away unscathed. This set them up for huge transformation over the following 3 days. It really was a huge turning point for them, in mindset, personal development and health.
Chris started her online business in January 2016 and then introduced Trish to the idea of moving her international real estate investment business from a one-on-one consulting business to an online business. This is when Trish and Chris really discovered how to leverage through the power of the Internet. In 2016 Trish and Chris started a coaching business helping other businesses to take their products and services online so they too could experience the freedom and flexibility of operating a business online.
Register For Our FREE Video Training Series
Discover How We Can Help You Start Your Own Online Business
Enter your best email address and we will send you the exclusive Video Training Series we used to start our successful online business. 
We have the tools, training, resources and community to guide you and the mentors to assist you at every stage in your learning experience!
*Please read our Privacy Policy at the bottom of the page
Send Me The Video Series